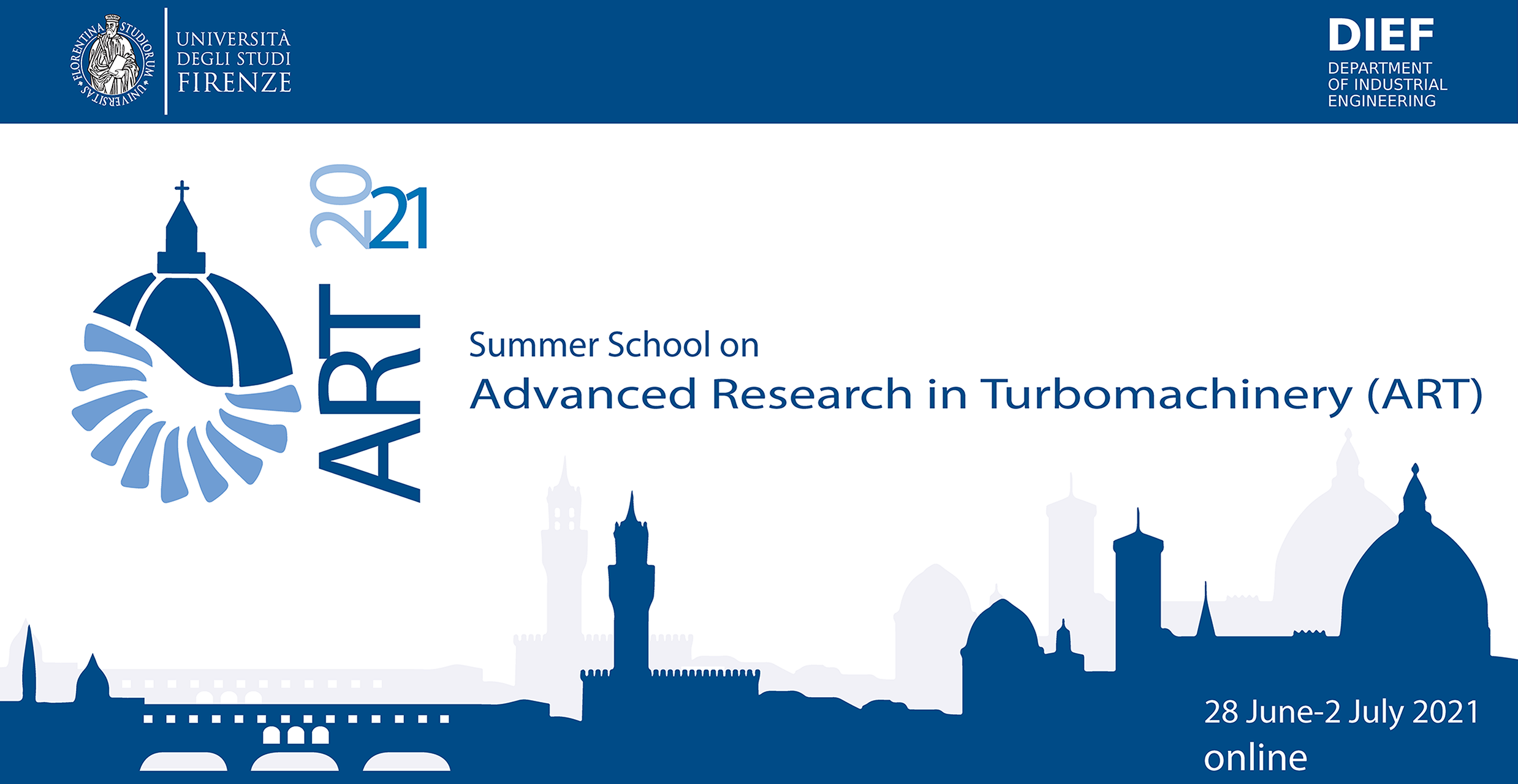 Registration
Due to the new format of ART2021 Summer School caused by COVID-19 emergency, a single discounted registration fee is planned. 
Registration Fee
Registrations will be accepted no later than June 18th 2021

and not above a maximum of 50 participants.
22% VAT is included in the fees.
No registration can be accepted after June 18th, 2021 @ 22:00 p.m. CEST.
Registration of Master students and PhD students enrolled at the University of Florence: please send an email to art.summerschool@dief.unifi.it with your name and identification number to receive detailed instructions on how to register.
Scolarships available
Due to the new arrangement of ART2021 caused by te COVID-19 emergency and travel limitations, the amount planned for the scholarships has been reduced to 290€ but the total number has been increased up to 12 (twelve): scholarships will be offered as cost refunding to cover the registration fee.
To apply for scholarship please send an email to art.summerschool@dief.unifi.it attaching your CV by next May 22nd 2021.
Notifications of acceptance will be sent by May 29th 2021.
Registration Fee includes:
Online access to all virtual Lectures during the 5-days school
Digital version of Lectures notes and proceedings
Italian public/governmental VAT exemption policy
Only in case of fee billed to ITALIAN PUBLIC / GOVERNMENT institute, IVA/VAT exemption ex Art. 10 c. 20 DPR 633/72 is due. For inquiries, please contact the organizing secretariat.
22% VAT is due in all other cases.
Payments
Payment can be done through the dedicated registration page (click here). Payment methods are Paypal or Direct bank transfer. For any other options please directly contact School Secretariat art.summerschool@dief.unifi.it
Cancellations and refunds
Cancellation requests must be sent in writing directly to the Conference Organizing Secretariat.
Refund of 50% of the registration fees will be provided for cancellations received prior to June 22, 2021.
No refund will be provided after this date, however, substitutions of individuals attending are accepted. All refunds will be paid after the School.